I am thrilled to be able to report that Securing SQL Server 3rd Edition has hit the store shelves and is available for purchase from all your normal virtual book stores. Amazon typically being the easiest and the cheapest is listed here for you.
Securing SQL Server, Third Edition: Protecting Your Database from Attackers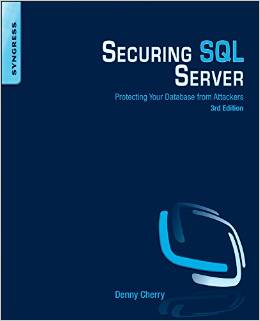 In this edition the book is upgraded to include SQL Server 2014 and about 50 additional pages of information over the 2nd edition (about 190 more pages than the first edition).
Denny